Partners of Stress and Strength
As a result of its intensive work in the fields of research, development and distribution Stress & Strength has developed partnerships with several experts, institutions and companies. These partnerships provide a wide range of expertise and know how for Stress & Strength GmbH.


Research
Fraunhofer-Institute for Structural Durability and System Reliability LBF

Since the founding of Stress & Strength GmbH there is a strong relationship and development partnership between the Fraunhofer-Institute for Structural Durability and System Reliability LBF and Stress & Strength.
On behalf of customers, the Fraunhofer LBF in Darmstadt develops, assesses and implements customized solutions for mechanical engineering components and systems, especially for safety-related components and systems. As early as 1938 a small number of far-sighted scientists and engineers in Darmstadt developed new methods for testing and analysis in order to measure and evaluate stresses and durability of constructions. For the experimental testing of wheels and hubs the Fraunhofer LBF offers the world´s largest amount of biaxial lab testing facilities for passenger cars and commercial vehicles. The methods of spectra based service simulation is here highly efficient transferred to time reduced load files. So the loading of a complete vehicle life time is condensed to a few days and an economic sample size guarantees the statistical validation. Thus the Fraunhofer LBF contributes fundamentally to security, performance, reliability and comfort of cars and other means of transport which we use daily. Especially the departments "Materials and Components" and "Assemblies and Systems", in the Division Structural Durability are by the side as R&D consultants of Stress & Strength and provide support and Know-How.
So the Fraunhofer LBF contributes fundamentally to security, performance, reliability and comfort of cars and other means of transport which we use daily. As one of the institutes of the Fraunhofer-Gesellschaft with a long established tradition Fraunhofer LBF has decades of experience in cooperation with OEMs, component suppliers, big industry companies and small businesses from the business and scientific sector.
Plans, projects and committees in the field of research
Stress & Strength GmbH is involved as a partner in several research projects and committees such as:
"Projekt zur Bewertung der Schwingfestigkeit von Schweißverbin­dungen auf Basis des Kerbspannungsintensitätsfaktors (N-SIF)" (DVS)
"Entwicklung von Methodiken zur Bewertung von Eigenspannungen an Montagestößen bei Stahl-Großstrukturen" (IFS)
"Potential mechanischer Oberflächenbehandlung zur Lebensdauerverlängerung schwingbeanspruchter geschweißter Konstruktionen aus hochfesten Stählen" (IFS)
"Qualifizierung von Aluminiumwerkstoffen für korrosiv bean­spruchte Sicherheitsbauteile im Fahrwerk unter zyklischer Belastung" (BMWi)
"Versagenskriterien Bauteile in Stahl und Alu" (IGF)
SAE International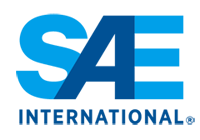 SAE International is a globally active professional association of more than 128.000 engineers and technical specialists in the fields of aerospace, automotive and commercial vehicles. Its main competencies are international standardization and projects and programs for professional certification. There is also a charitable foundation of the SAE that supports programs such as "A World In Motion" and "Collegiate Design Series".
DVM

The DVM ("Deutscher Verband für Materialforschung und -prüfung e.V." - German Association for Materials Research and Testing) founded in 1896 fulfils exclusively and directly a technical and scientific purpose. The main field of its technical and scientific work is the dimensioning and testing of materials, components and systems with special emphasis on the requirements in operational use. The DVM offers a forum for contact across the disciplines between science and technology, universities and the industry.
Experts
Prof. Dr.-Ing. André Heinrietz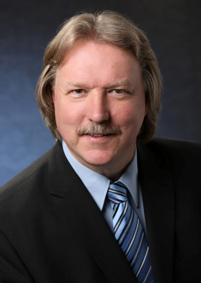 Prof. Dr. André Heinrietz studied mechanical engineering at the Technical University of Berlin and received his PhD from the Technical University of Darmstadt in 2014 on "A contribution for life cycle calculation of cast aluminium alloys considering process-related porosities". Since 2015 he teaches at the University of Albstadt-Sigmaringen at the faculty of engineering at the department of mechanical engineering. Prior to that he has been a project engineer in industry, as well as a researcher and head of an expert team at the Fraunhofer-Institute for Structural Durability and System Reliability LBF in Darmstadt for a long time, where he has also been involved in the development of the basics for LBF®.WheelStrength. He supports Stress & Strength in projects and with regard to technical and fatigue related questions, based on his longstanding expertise in the field of fatigue strength, especially concerning wheels and rotating chassis components, as well as the influence of manufacturing processes on structural durability.
Software
INTES GmbH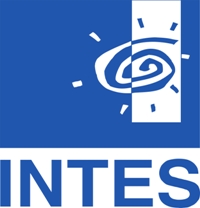 Since 2013 there is a cooperation in development between Stress & Strength GmbH and the software manufacturer INTES.
Founded in 1984, INTES provides high level finite element technology for a broad application spectrum. The business activities cover development and sales of PERMAS, a general purpose finite element analysis software system used in many different industrial branches, the development of high performance FE methods, the integration and coupling with other software systems, as well as all services related to computer aided engineering and finite element technology, e.g. FE training, introduction of FE methods in enterprises as well as modelling and analysis service.
ANSYS, Inc. & CADFEM GmbH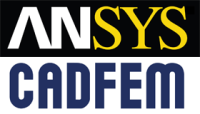 CADFEM is one of the pioneers of numerical simulation based on the Finite Element Method (FEM). CADFEM is one of the largest European suppliers of Computer-Aided Engineering (CAE) and ANSYS Elite Channel Partner. In addition to its partnership with CADFEM, Stress & Strength GmbH is also development partner of ANSYS, Inc. since 2016.
ANSYS offers a comprehensive software suite that spans the entire range of physics, providing access to virtually any field of engineering simulation that a design process requires. Organizations around the world trust ANSYS to deliver the best value for their engineering simulation software investment.
Sales
GSI Europe Import + Export GmbH
Since 2013 there is a distribution partnership between Stress & Strength GmbH and GSI Europe Import + Export GmbH concerning the Japanese market.
Gutewa Handels- und Vermittlungsgesellschaft mbH
Since 2016 the Stress & Strength GmbH cooperates with the Gutewa Handels- und Vermittlungsgesellschaft mbH regarding sales and marketing in China and Taiwan.