Choose your own individual LBF®.WheelStrength software package from different modules.
BASIC PACKAGES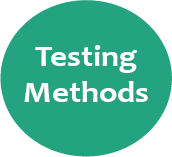 For your basic package you can choose between one of the three testing methods CFT, RFT or Biax at the price of the testing method. One interface of your choice for one tire model and a node-locked licence are included. For each additional tire model and each additional interface the additional price is 3,200 €.
BUNDLE
You also have the possibility to purchase the three models CFT, RFT and Biax as a bundle at a price of 35,980 €. In this package all three testing methods are included, as well as an interface of your choice, one tire model of your choice, the user manual and one year support and updates for the software. You can also upgrade this bundle with additional tire models and/or interfaces for 3,200 € each.
RENT
As an alternative to the purchase of the software, you can also rent the software for a period from three months or more. The annual rent will be 50 % of the purchase price for the desired software package. The prices for the rental of the software are including maintenance. An integral part is a web-based obligatory basic training at the start of the rental period at the price of 800 €.
AVAILABLE INTERFACES
At the moment LBF®.WheelStrength is available as standalone software with interfaces to the following solvers: Abaqus, ANSYS, Nastran, OptiStruct and PERMAS. A list of tested solvers can be found
here
as well as the system requirements of LBF®.WheelStrength.
TIRE MODELS
Besides the tire models Standard and Heavy Truck, there is the possibility to upgrade the tire model Heavy Truck with the extension Twin Tire for 1,300 €.
LICENSING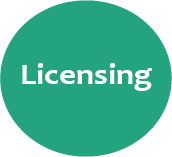 A node-locked licence of the software can be installed and used on one workstation only.
MAINTENANCE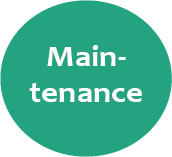 Maintenance and support are included for the first year of use. This includes hotline and email support, updates and upgrades as well as advice and training with regard to modeling, the handling of the software and interaction between software and solver. After one year you can continue to use this service at an annual price of 20 % of the purchase price of the used software package.
REQUEST AND SHIPPING
Please contact us via email (
info@s-and-s.de
) or telephone (+49 6151 96731-0) and we will provide you with an individual proposal. You will receive your software package as a download, via email and/or on a dvd via mail.